Facilities and Services
Front/Lobby
Umbrellas are loaned at no charge.The lobby is designed and finished with Japanese touches, incorporating traditional Kumamoto style. Our serene interiors are arranged to soothe the weary traveler.
Higogiku Dining Room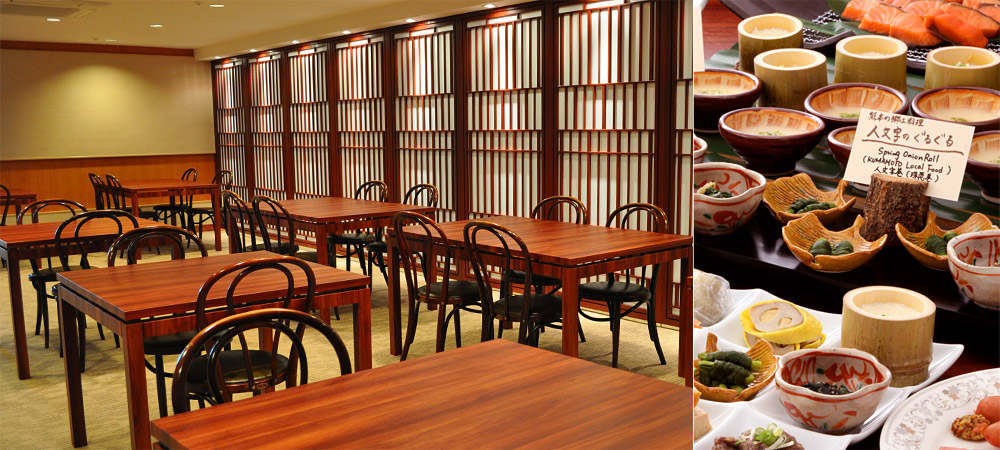 Breakfast in a tranquil, Japanese-style setting.
Sekitei Business Lounge
Hotel guests may use the lounge at no charge, with free coffee and Wi-Fi.
Free wireless internet in guest rooms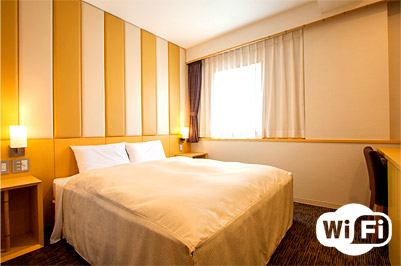 Available in all guest rooms for no additional charge.
Coin washing machine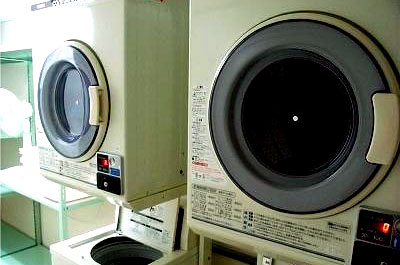 Coin washing machine is on the premises, for convenience during your extended stay.
Special equipment and facilities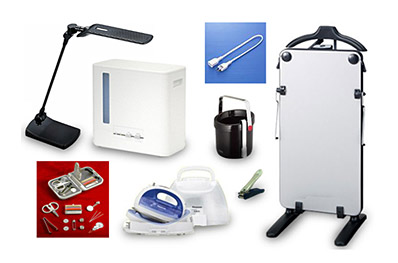 A variety of special items are available for loan to our guests. Please inquire at the reception desk. (Supplies may be limited.)